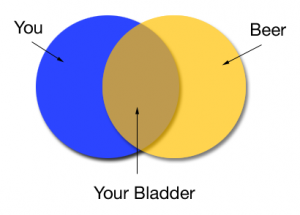 The American Customer Satisfaction Index (ACSI) released their latest findings for a variety of products, and beer continued to drop–led by industry powerhouse Anheuser-Busch InBev.
Customer satisfaction with beer fell from its all-time high in 2009 by 2.4% to 82, driven by a sharp decline for Anheuser-Busch products. The rest of the measured brewers—-Miller, Molson Coors, and the aggregate of smaller brands such as Corona, Heineken, and Samuel Adams—-held to the same scores received one year ago.
In 2009, a year after its acquisition by Belgian InBev, Anheuser-Busch advanced to its best ACSI score ever and captured the industry lead at a record 84. In 2010, the gain has evaporated as the company lost 4% and slid to 82. The number-one seller of beer in the United States also has struggled with sales of its Budweiser brand. Sales of the brand fell by nearly 10% last year, the largest decline on record, as younger drinkers have increasingly turned to microbrews and low-calorie products.
A-B's loss is Millers gain, who pulled to the lead with a score of 83 on the ACSI's scale. Molson Coors "slumped to the bottom of the industry" (their words) with a score of 81.
The ACSI's scale ranges from 0-100 (thanks for making that easy to understand ACSI) so the numbers for the big three–at 83, 82 and 81–are not a very big spread.
ACSI Press Release via BrookstonBeerBulletin.com
Pardon us while we pay for beer...