Featured Articles

It's not easy being green. But that doesn't stop millions of happy, drunk Irishmen or their boy-o's from celebrating St. Patrick's Day every year. We take a look at the history behind the Saint, the parade, the food and of course, the booze. Kelly-green beer drinking is optional.

Valentine's Day. The consensus on this website is that February 14th equals trouble. Lucky for you Big Belly Brian Bailey is a lot more optimistic on this Hallmark holiday and has evolved a plan for a sure hit evening with the ladies that, of course, revolves around a meal.
Drunk Dozen: The Top Twelve Drinkinest Movies of All Time

You say you enjoy drinking a six-pack on the couch while watching movies, but all these good-looking, sober, Hollywood-types make you feel like a lush? Well, loosen your belt, dust off your VCR and throw back a shot of our top-shelf vicarious video. It's time for The Top Twelve Drinkinest Movies of All Time!

Whether you're new at this drinking thing or consider yourself an old pro like the Buddies do, there is one certain thing that we have in common… the hangover. Here's a few things to keep in mind that you may not have known about when you're out drinking.
THE BELLY'S HOLIDAY GIFT GUIDE

Brian's Belly knows what you need to make guys happy when it comes to gift-giving. We are chock full of gift ideas for the man who likes to eat, drink and relax- there isn't a goodie here that we wouldn't give ourselves. Find something for your buddy or your hubby in The Belly's Holiday Gift Guide.

How many times have you sliced into a tasteless, bone-dry turkey on Thanksgiving wishing your fowl had not run afoul in the oven? This year, try frying your bird instead. The skin will be crispy and the meat will be juicy. This is more than a recipe, this is our guide for Deep Fried Turkey.
B.I.Y. (BUILD IT YOURSELF) CUSTOM KEGERATOR
Do you dream of cold draught beer flowing from your own personal tap? Well, put down that can of suds and pick up a screw gun because this is our step-by-step guide for building your own customized double-faucet kegerator.
B.I.Y. (BREW IT YOURSELF) HOME CRAFT BEER

Have you been tempted one too many times to pick up the "bag-o-beer" maker down at the WalMart? If you're seriously thinking of brewing your own read Brew It Yourself. The hardest part is naming your beer.

Weiners. Foot-longs. Red-hots. No matter what you call 'em, they're all hot dogs- and the official food of summertime needs no introduction. We thought we'd give you a little background on the tasty little meat pack that is rich in history and is about more than the lips, assholes and old shoes you thought.
GUIDE TO BUYING, MAINTAINING AND MASTERING YOUR GRILL

If it's time to replace that pile of rust oxidizing out on the deck let us prepare you for your next backyard party. It's time for a lesson in buying, maintaining and mastering your grill. And all you guys who think you know how to cook may just learn a thing or two as well.
MEMPHIS IN MAY: WORLD CHAMPIONSHIP BARBECUE

A few years back, we went down to Memphis, Tennessee for the World Championship Barbecue Cooking Contest, part of the Memphis in May International Festival. Find out what we ate and what we learned at The Super Bowl of Swine.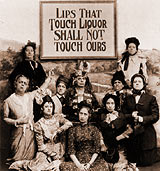 DATELINE: December 5, 1933: 77 years ago on this date, the 21st amendment to the Constitution of the United States was ratified- the eighteenth article of the Constitution was hereby repealed and the noble experiment known as prohibition was no more.
Everything I Need to Know I Learned From Alton Brown

Alton Brown, the creator, writer and host of The Food Network's "Good Eats," wants to teach American cooks to stop being recipe followers and become hackers. We spoke with Alton to find out more about one man's quest to educate the culinary world about food and heat.
---
The articles below are still on the old site and are being migrated to the new site.

If you haven't had the pleasure of slow cooking pork, chicken, beef, game or veggies surrounded in wood smoke, then you need to get with the cool kids in the hall and learn to smoke. Read Smoking 101: The Beginner's Guide to Smoking Food for a tour of the basics.

Are you ready for some awesome tailgating? We know that being a die hard fan of football goes well beyond watching the game…to go the whole nine yards you also have to include the party around the game.
THE HOT PEPPER PRIMER


What the heck is a Scoville? If you've ever delved into the world of hot sauce, you may have noticed the curious notation on the bottle. Look no further than Brian's Belly for the answer.