Directory of Grills On The Net.
Here's a collection of some of the great grills we've located for you. If you know of any others that you feel would make a good addition to our listing, post them in the comments.

AZTEC GRILL
The Aztec Grill contains a sophisticated air flow system, and it's this feature which provides customer-pleasing results. Their grills are designed so you don't lose your cool as the heat is concentrated on the food (not on your forearm hairs).
---

Big John Grills
BIG JOHN designs, manufactures, packages and markets the best commercial and residential outdoor cooking equipment available. For over 37 years, this family run business has become known as the standard of the Outdoor Cooking Industry.
---

Broilmaster

The Broilmaster has enough head-turning features to keep things interesting. These grills are built to last.
---

Char-Broil
Char-Broil has many nice models to choose from and replacement parts are easily found. Although they have many average sized backyard barbecues, they are recently selling some specialty grills including their "RED" line that is 100% infrared grilling. They also make the "Grill2Go Express" which is a nifty little 200 sq. inch model perfect for fire escapes and small tailgate parties.
---

Coleman
Coleman has also been known for its small and portable camping grills so it was a natural step to make slightly larger grills targeted at tailgaters like the 20,000 BTU "Road Trip" model that you can get with a wheeled carrying case. Coleman also manufactures a large grill that has a fryer/warmer on the side.
---

Ducane
The differences between Ducane and other gas grills are worth looking into. And we like the attitude of this website… it's peppered with catch phrases like "Buy Your Last Grill First" and "Eat Well. Save Fuel."
---

Grand Hall

Grand Hall redefines the backyard barbecue with a beautiful number they call the "T-Grill™ with Crossray® lateral infrared burner technology."
---

Holland Grill
No flare-ups are guaranteed with their Propane or natural gas grills. They place a drip pan between the food and the flame, so food can't catch on fire. "Drippings strike the drip pan and sizzle, giving the food its distinctive Holland Grill juicy flavor." Check out this unique outdoor cooking appliance.
---

Jenn-Air
The company know for high end kitchen appliances also makes beautiful grills (actually, made by Maytag with Jenn-Air branding) typically available at Lowe's but sadly, we couldn't find them this year.
---

JR Enterprises
The ugliest website you'll ever see, wrapped around some of the most rugged grills. Professional barrel style charcoal grills designed by a champion griller. This is the serious shit. Like a good grill should be, they are designed for many years of use, unlike many cookers built today that last only a season or a few years before they burn out.
---

Kalamazoo Grill Company
Charcoal and propane/natural gas, stainless steel grills & gourmet barbecues. Not just outdoor grills… outdoor kitchens.
---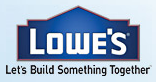 Lowe's
Lowe's has a buyers guide do-hickey to grills that is essentially a comparison of the models they sell… but you may find it quite helpful.
---

Sears Kenmore
Available in Sears stores nationwide, Kenmore grills are typically worth looking into. Sears makes it quite easy to get parts online (most Sears stores however, seem to keep very low stock on parts and accessories) and they've been in business these 100 years or so.
---

Weber
Probably one of the biggest name in grills available in every department store coast to coast and online through our Amazon Brian's Belly aStore. Many sizes to choose from, lots of stainless steel, and parts are available everywhere.
Pardon us while we pay for beer...