The Consumer Electronics Show officially starts today in Las Vegas. CES is all about the latest gadgets, prototypes and new gear that will be hitting the shelves this year. Social networking parties (the old-school, meatspace type) are also part of the scene.
In the spirit of that, electronics manufacturer Nvidia has brought both together with the "kegputer." It combines a beer keg with a full functioning gaming PC. It's something that Nvidia was showing off to early show-goers and Tom's Hardware got an early look-see at a pre-show event.
Check out all the snazzy pics of this computer geek's wet-bar dream at Tom's Hardware.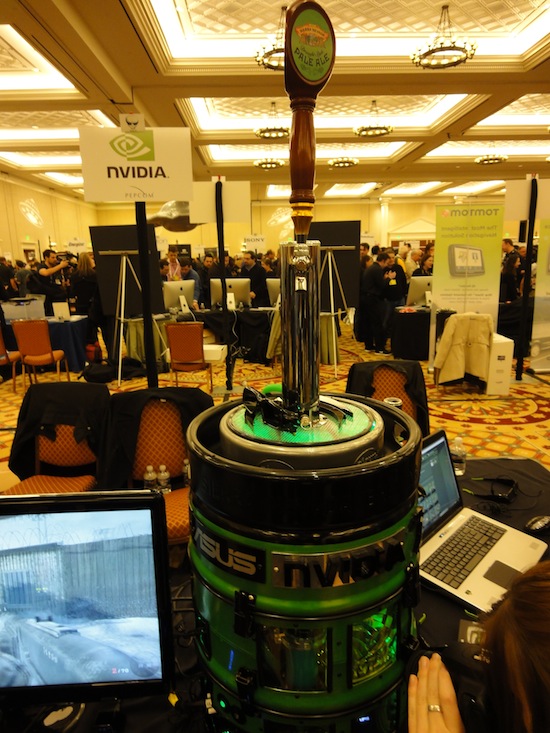 Pardon us while we pay for beer...