Polluted Glasses are 10 oz. glasses shaped like a 55-gallon barrels with etched radioactive signs on them.
I'm not sure what kind of bug juice they used for the photos, but they might look kinda cool with your favorite yellow, frothy beverage.  Umm, I mean beer, not urine.  Unless of course your favorite beer is our favorite whipping boy Coors Light.
One complaint… couldn't they make these 12 oz?
Sold at NeatoShop.com (via Gizmodo).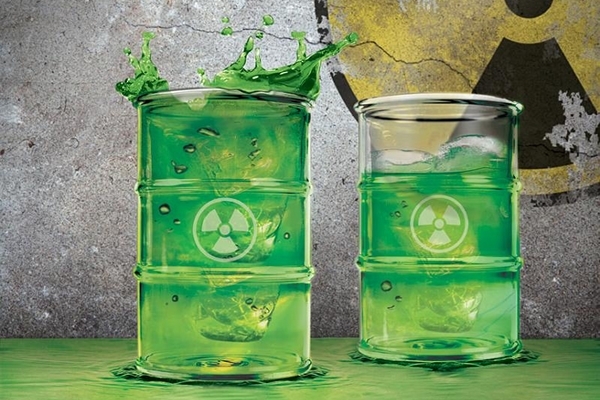 Pardon us while we pay for beer...