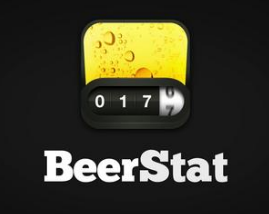 Would you like a personal, digital window into your own beer drinking habits? BeerStat for iOS (iPhone, iPod Touch, etc.) can keep track of your beer intake and a whole lot more.
Right off the bat, I'd say having my own personal beer counter is a double-edged sword. I'd like to know how many beers I've had, but on the other more realistic hand, I would not like to know. But it's so easy to spend .99 cents at the App Store that I figured I'd have to try it… even though the reviews are less than stellar, the promo video is pretty hip.
It's an OK app, but I have to agree with a lot of the reviewers in the App Store, it's not as simple as it could be to enter a beer. I know that the first time set up for anything is a pain, but it essentially needs a "+1" button right on the front page or I'm never going to enter ANY of the information it asks for after a few beers. After futzing a bit, I learned that I could opt out of price with certain drinks to account for buybacks and friendly rounds… but frankly, not being able to edit anything once it's in the database is silly. If there is a way, I didn't find it. And here in the U.S. we LOVE ounces… milliliters confuse us. The settings seem to think I'm using oz., but ml are displayed. [see comments below from the developer]
I'm not one to say "this is good, but it needs THIS to be great" because all programs need to start with version 1 and then add more and more features… such as the ability to scan barcodes. But at version 1, I should be able to edit my mistakes and possibly even add a star rating for beers (favorite, or not). Right now I have a bunch of beers in my database that I was simply using to test the app… now they are there forever.
Overall, a good start. I like that it tells me how much sex I'd have to have to burn off all those calories, but I'm not sure how it knows how many calories I've consumed since all beers are not created equal. I'm not sure I'd actually use this app regularly, especially after four or five beers, or when someone hands me a beer at a BBQ. The app crashed on me at least twice while testing, but I'm hoping that (and the oz. vs. ml. thing) gets solved in version 1.0.1.
BeerStat at iTunes via 177Designs.com
Pardon us while we pay for beer...