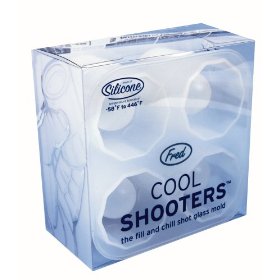 What could be cooler than a shot glass made of ice? Four of them. Belly Buddy Dan has a set of these and they are perfect for cold-as-ice Jager shots. Drink alone, or with your pal Johnny Walker, and his brothers Black and Red.
Cool Shooters Shot Glass Molds
Pardon us please, while we pay for beer...