It's St. Patrick's Day. Time to get your green on. Most people get into the spirit with green clothes or accessories… I myself like to wear a green plastic shot glass around my neck, hung from a string of green beads (thanks Val!).
But there are those who REALLY get into it, dying everything around them an emerald hue. From the holiday favorite of green beer to NYC's green bagels there seems to be no limit to what you can dye green on the day where everyone's a little bit Irish, and probably a little bit drunk.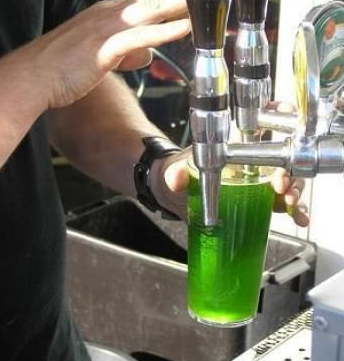 Huffpo has a photo gallery of 11 great greens. And don't forget the Dr. Seuss-inspired green eggs and bacon.
Happy St. Patrick's Day.
Pardon us while we pay for beer...