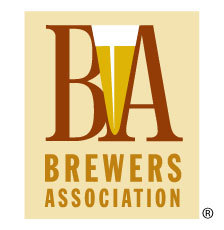 The Brewers Association has voted to change their designation of "small" in its definition of a "craft brewer."
The BA is the trade association representing the majority of U.S. brewing companies. The term "small" now refers to any independent brewery that produces up to 6 million barrels of traditional beer. The previous definition capped production at 2 million barrels.
They cited several reasons for the change, including the recognition that "small" is a descriptive term relative to the overall size of the industry. In the 34 years that passed since the tax-saving law went into place, the largest brewer in the U.S. has gone from 45 million barrels to 300 million barrels.
The Boston Beer Company, maker of Samuel Adams and the industry's largest craft brewer, is the most likely candidate to benifit from this change. In 2008 they shipped 1.9 million barrels (a barrel is 31 U.S. gallons) almost slipping out of the "craft" category. In 2010, we noted that Boston Beer was behind the big push to stay crafty.
Brewers Association Press Release
Pardon us while we pay for beer...